Heavy rains, atmospheric rivers, and bomb cyclones; Southern Carolina has seen its fair share of awful weather for the past few months. Intense winds, showers, and floods can also wreak havoc on homes, causing leaks and floods. Unfortunately, even a tiny leak can lead to extensive problems in as little as hours to days; mold growth, structural corners, and damaged belongings are just a few of the most common rain damage or flood damage issues.
More than ever before, it is crucial for home and business owners to understand the following:
How can inclement weather cause water damage?
What are the dangers of water and flood damage?
What to do in a water or flood damage emergency?
At Green Planet Restoration in San Bernardino, we want to ensure our fellow Southern Californians are prepared in a water damage emergency. Our water damage experts have answered all the most critical questions below. If you need us, we are always available for 24/7 Emergency Service.
How Does the Weather Cause Water Damage?
You've worked hard to ensure your home is safe for you and your family. Still, the constantly threatening weather may jeopardize that. Consider these factors and scenarios:
High Winds
Wind constantly battering the exterior of your house can easily lift shingles, damage aging roofs, and rip at siding panels or tiles. It leaves your home susceptible to rainfall, as it can now pass the surface into porous materials. Furthermore, rain blown at high speeds can enter hairline cracks.
Heavy Rain
Excessive rain pools quickly, as it cannot flow quickly enough away or penetrate over-saturated materials (like the ground). It pools and floods your property, especially around the home's perimeter. Basements and ground-level homes can flood if there are foundational cracks, inadequate drainage, or insufficient sump pumps. Likewise, rain gutters may experience backups and overflows, leading to floods around the upper siding or roofs.
Floods
Lakes, rivers, streams, and storm drains tend to overflow in severe weather. Depending on the flood's size and the water's force, it may push into your home through windows, doors, and porous materials. Basement and first-level home floods are possible, especially if you live near a significant water source like the Santa Ana River.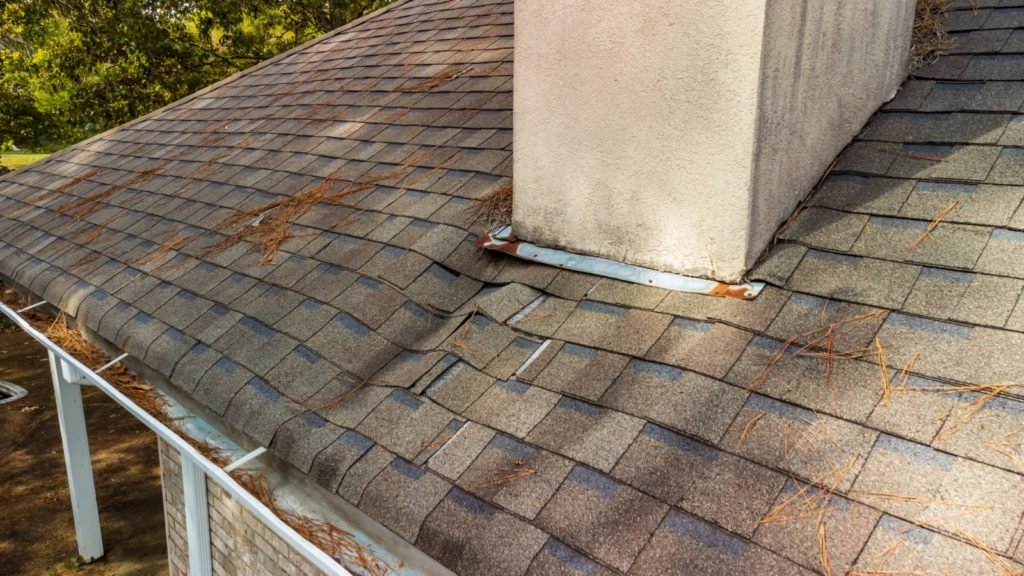 What Are the Dangers of Water and Flood Damage?
It may be a water damage emergency if you experience a small leak or a large flood due to our terrible weather. The amount of water determines how extensive the water damage is; for instance, you may only need minor repairs and clean-up procedures to restore the area. However, it is important to remember that homeowners can often only see the tip of the iceberg, especially if water comes in from the outside. Rain may have penetrated many layers of materials to be noticeable on your indoor wall or ceiling.
Experts refer to water coming in from outside, including wind-driven rain and floods, as black water. It is the most dangerous category of water damage, as it is unsanitary and can contain health-threatening contaminants. If you and your family interact with this type of water, or attempt to clean up the materials on your own, you may suffer life-threatening illnesses due to bacteria. It is better to contact a qualified emergency cleanup and restoration company.
Additionally, homeowners should be aware of the dangers of standing water. You may not notice leaks or floods for quite some time, days, or weeks after water enters your home. Or, you and your family may evacuate to escape flooding conditions. In both situations, water may stand for quite some time or flow freely in a particular area. It cannot only completely damage porous materials, but it can also start to eat away at more vital parts of your home, such as the foundation or structure. Likewise, it creates an ideal environment for bacteria growth, leading to potential health issues.
What To Do In a Water or Flood Damage Emergency
Southern California's weather has brought many water damage emergencies along with it. If you spot any signs of water entry or damage in your home, treat it as an emergency and call the professionals. Our Green Planet Restoration San Bernardino team has the knowledge, skills, and equipment to handle black water and any damage. While you wait for our 24/7 emergency crew, take the following steps:
1. Consider Your Safety: Safety should be your primary concern. Black water can be dangerous regarding exposure, so evacuate your family as quickly as possible from the building. Electricity and gas should always be a consideration in these situations; shut off your electricity and call the gas company for assistance.
2. Stop the Leak: If you can stop the source of the leak, then do your best to accomplish this while you wait for the crew. It may help save or salvage some of your belongings. However, water damage technicians can also work to solve the problem.
3. Assess the Water Damage: Once the emergency water damage clean-up and repair team arrives, they will assess the water and the extent of the water damage. They will develop a plan of action to tackle water extraction, clean up, and restoration.
4. Clean Up, Sanitize, and Dry: Your crew will bring in industrial equipment to extract the water as quickly as possible and start an intensive drying and dehumidifying process. They will work swiftly to remove damaged items, carefully pack salvageable items, clean the space, and sanitize any areas touched by black water.
5. Mold Remediation: Mold can begin growing in as little as a day, so it is crucial to inspect, prevent, or remove any mold growth. Suppose you overlooked water damage for some time. In that case, it may be an extensive process to eliminate the mold, filter the air, and repair any damage from the mold.
6. Repair and Restore: The water damage restoration team may need to repair the exterior area to prevent further water entry. They can also replace and restore regions inside your home, damaged or affected by leaks or floods.
Your Trusted Water Damage Clean-Up and Restoration Team
At Green Planet Restoration San Bernardino, our fellow Californians may need extra help with water, rain, or flood damage during this time. We are a water extraction, clean-up, and restoration team you can rely on, so we offer 24/7 emergency services. Our lines are always open to you. Contact us today for assistance!